Are you struggling to sell your online products and coaching programs again in 2017 but are still not using webinars?
Einstein was quoted as saying that the definition of insanity is doing the same things over and over and expecting a different result.

It's time for a change of plans and a breakthrough in 2017. It is time to change the way you build your online business. It is time to start leveraging the most powerful online medium of all. Webinars.

Just like any other content marketing, webinars are about adding value and offering something that is interesting and helps solve problems for your audience.

Before we dive in, let's take a look at some statistics that show the benefits of webinar marketing for your business.

For example, according to the Content Marketing Institute, 58% of marketers use webinars for promotion? And about 32% of them think webinar marketing will be critical to their success this year.
When you dig down into the webinar marketing statistics there's even more data to show just how effective marketing with webinars can be: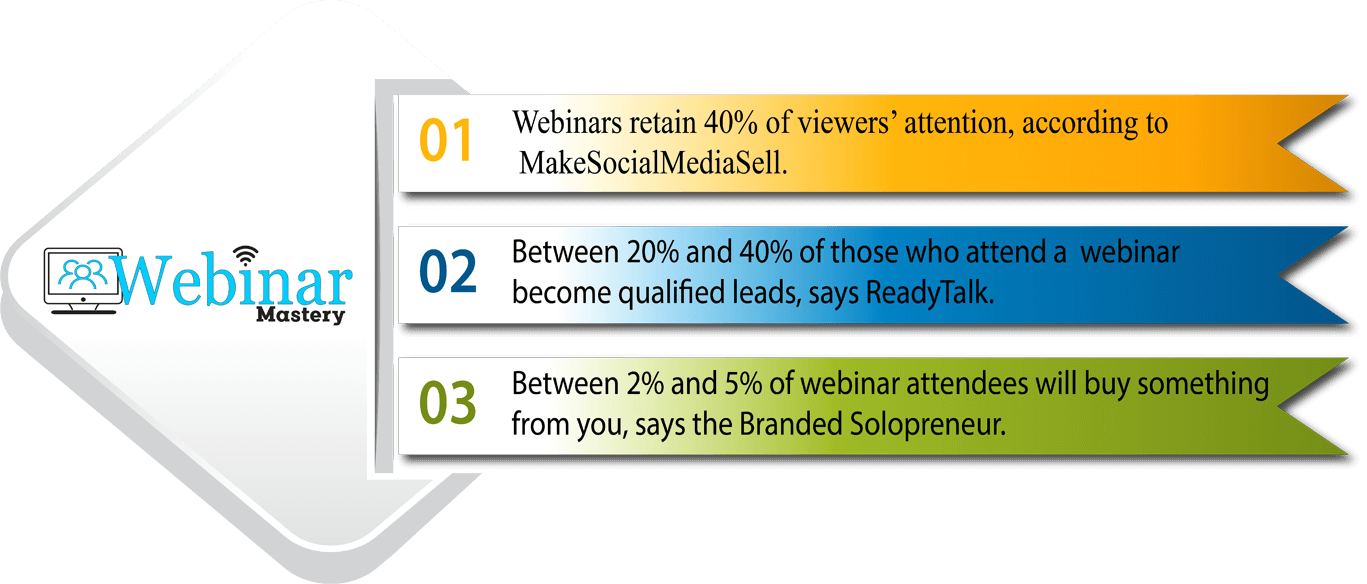 Only around half of the people who register for a webinar actually attend
Still, the results of using webinars speak for themselves:
1. Jeff Molander of MakeSocialMediaSell got a 29% close rate from a single webinar.

2. Scott Britton made $11,286 from his course using a webinar.

3. Ilean Harris has a 20% conversion rate from her webinars
It's clear that webinar marketing can really work, not just to promote a business, but to actually sell products and services.

Webinars are the highest converting online medium with sales rates on average between 10%-20% vs an average of 2.35% for sales pages alone.

If you are selling anything over $100, you are going to sell a whole lot more on a webinar than on your sales page or through your email follow-up alone.

Why?

Simple - People buy from those they know, like, and trust and webinars are the next best thing to meeting in person.

Why do webinars? Because they work and this is not going to change in the near future.

Webinars stimulate native human emotions that have been around for thousands of years. The ability to hear you, to see you and to interact with you online is the strongest, fastest way for people to trust you. Period.

We have put together all the resources you need to help you succeed with your webinar marketing Strategy and are already being used by some of the best marketers on the web.