Appreciate your purchase! You have made the right investment!
Get this Upsell Pack with Full Private Label Rights (PLR)
A global online ads spend totaled $10.9B in 2014, and is forecast to grow at an average of 29% a year to reach $23.3B in 2017.
Considering the above figures, a large part of your competition is likely already investing in online advertising especially on social media.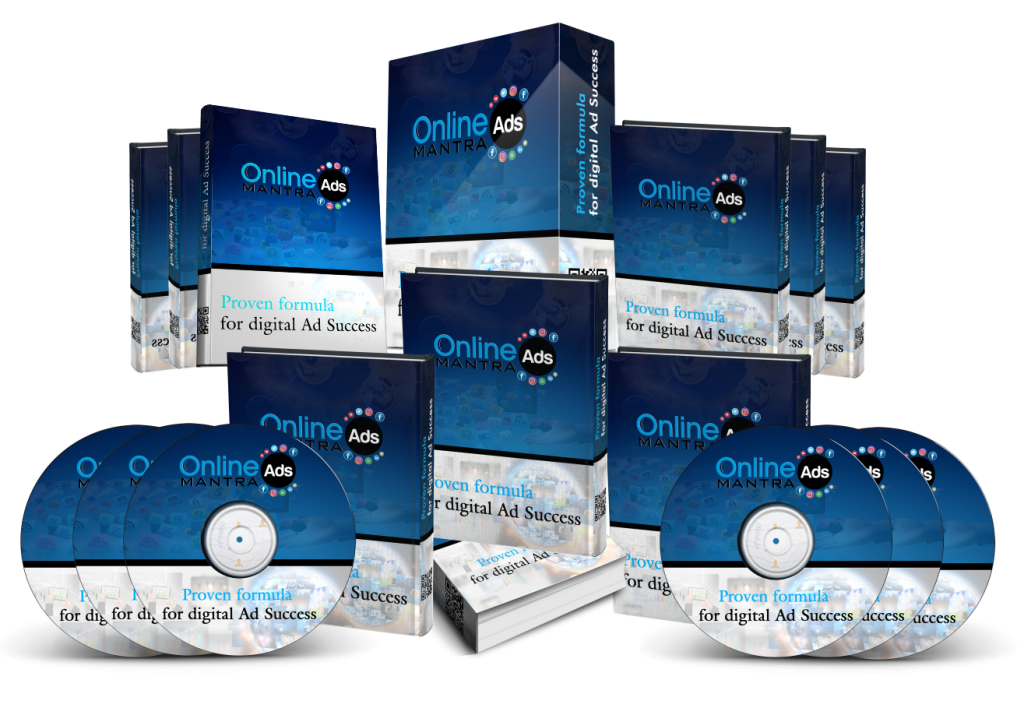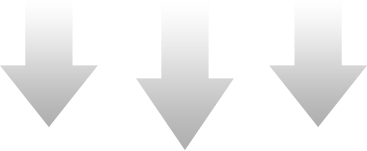 Needless to say, online advertising is hot today.
It is important for businesses to stay up-to-date with digital advertising. Businesses that adopt digital early on get ahead of competition have a key opportunity to maintain their positions.
Here's why?
Check out the Following Stats.

Armed with these statistics, you know that online advertising is as relevant as ever.
With the penetration of the internet and increasing popularity of social media platforms, digital advertising has grown to become one of the most important forms of advertising.
Combining online and mobile devices, U.S. adults are expected to spend 5 hours, 46 minutes with digital media daily this year, increasing digital's lead over television to well over one hour per day.
Nielsen conducted a study which concluded that brands can experience a return of almost three dollars in incremental sales for every dollar spent in online advertising that has been precisely delivered using purchase-based information.
Digital advertising is proving its worth to brand marketers every day by creating new desire and demand, increasing engagement and loyalty, and ringing the cash register.
Once you've downloaded our unique Online Ads Mantra HD Training Videos and mastered the strategies given, you'll see that online advertising on social media is a great way to open up new revenue streams for your business.
Explore the tools and tips shared in these video tutorials, and see which ones work best for you and your business.
Get Access to this Pack…Only for $97
Grab this today in Just $47
Consumers are more likely to recommend and buy from the business that advertises online. Since internet consumers are adapting their lives to suit a variety of elements available for them to do and use, online marketers are able to capitalize on providing these opportunities.
All you need to do is choose a digital advertising medium that works for you and your businesses objectives. Your site will ultimately receive more traffic and thus more sales.
In these video Tutorials, we share the tips and tools of online advertising including creating ads on social media platforms like Facebook, Twitter, Instagram, YouTube, Tumblr and LinkedIn and also how to create best video Ads to leverage them for best results.
You'll discover why successfulonline advertisingrequires to be a part of your media mix, how online ads impacts your business and generates digital ad dollars, and how to use social media like Facebook, Instagram, YouTube, Twitter, Pinterest, LinkedIn and Tumblr for best results.
Also you'll discover best practices and strategies for everything you need to run an amazing digital advertising campaign from start to finish.
Social media advertising budgets have doubled worldwide over the past 2 years—going from $16 billion U.S. in 2014 to $31 billion in 2016.
On Facebook, desktop ads have 8.1x higher click-through rates and mobile ads have 9.1x higher click-through rates than normal web ads.
With an estimated one in four Americans making at least one online purchase a week, 70% of Facebook users interacting with Facebook daily and the average Smartphone user picking up their phone about 1,500 times a week, there are countless reasons that being online is not just important - but rather a must when it comes to connecting with consumers..
If businesses utilized pay per click advertising such as Google AdWords and Facebook, they'd be able to position themselves in front of thousands of engaged prospects, in as little as just 10 minutes.
The best way to get started is by choosing a specific offer to market, then setup a Google AdWords or Facebook pay per click ad targeted to your "ideal" prospect or customer.
Get the maximum out of our video tutorials that are...
A comprehensive guide to best tools and tips for creating a long term digital advertising strategy
Easy to comprehend with a step by step guide
One time Investment and consistent returns
Vital in driving users to your most valuable content
So what do you get in this Amazing offer?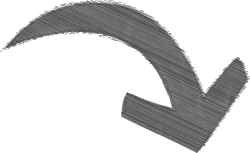 The Basic Pack that you purchased recently gives you 10 principal modules. If you purchase this Accelerator pack, we are offering 9 additional modules that will accelerate your sales and website traffic.
Check out the modules in the

Online Ads Mantra

 Accelerator Pack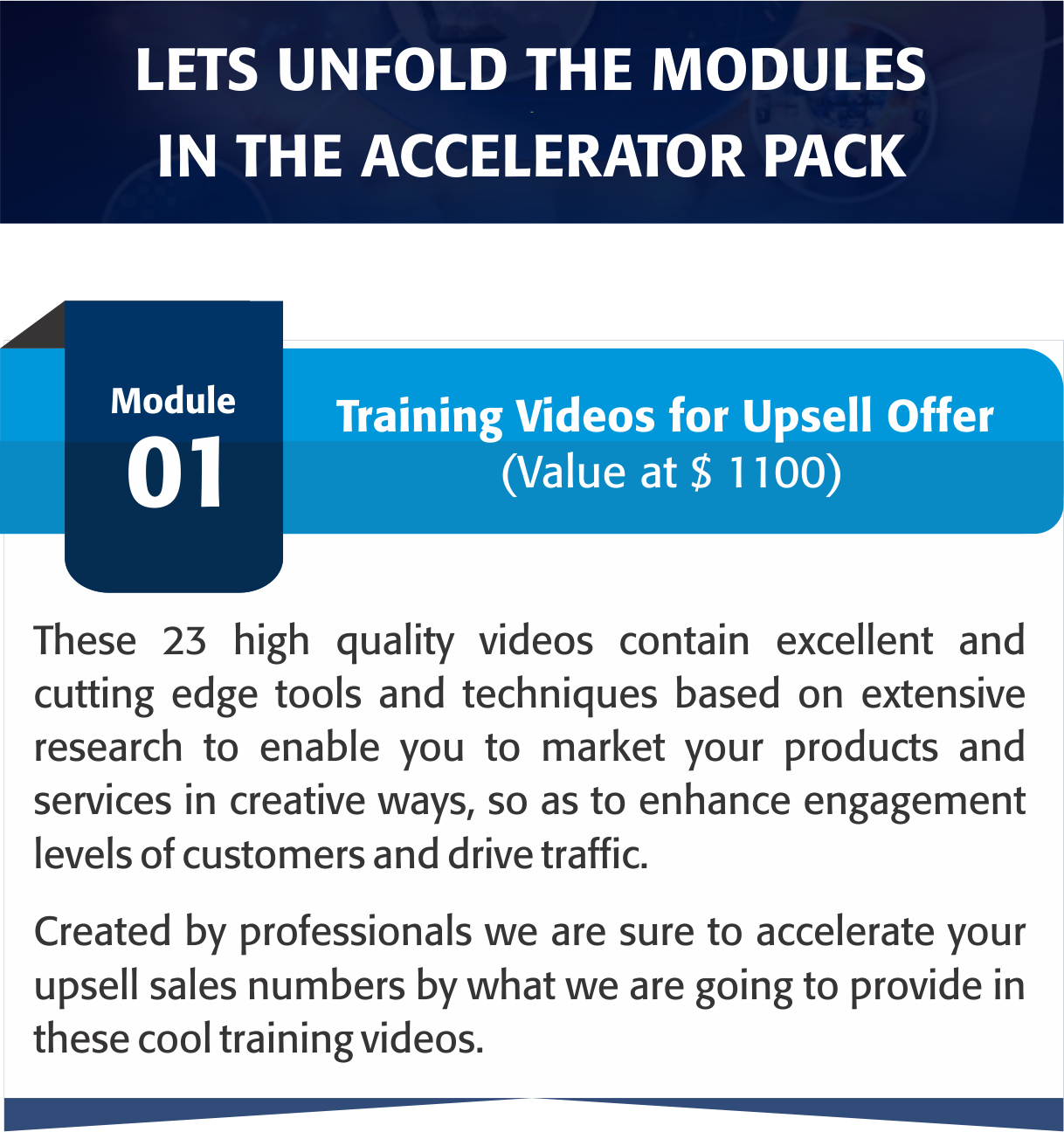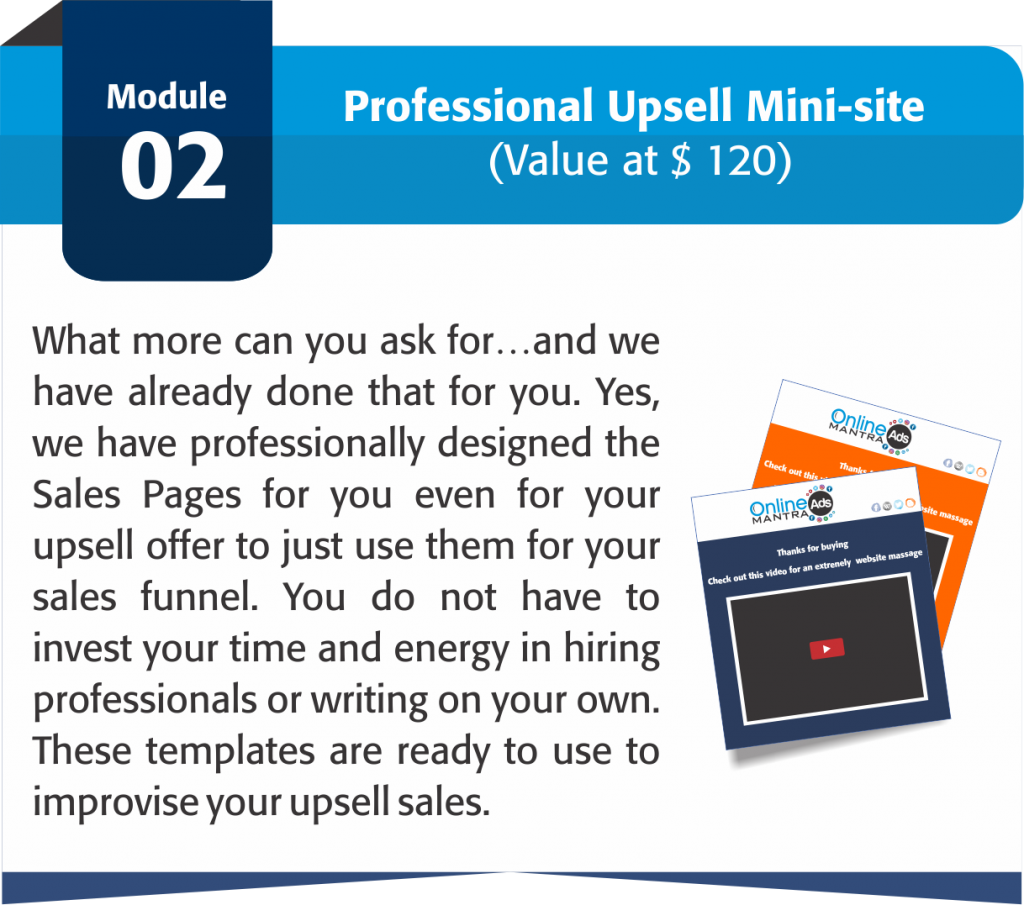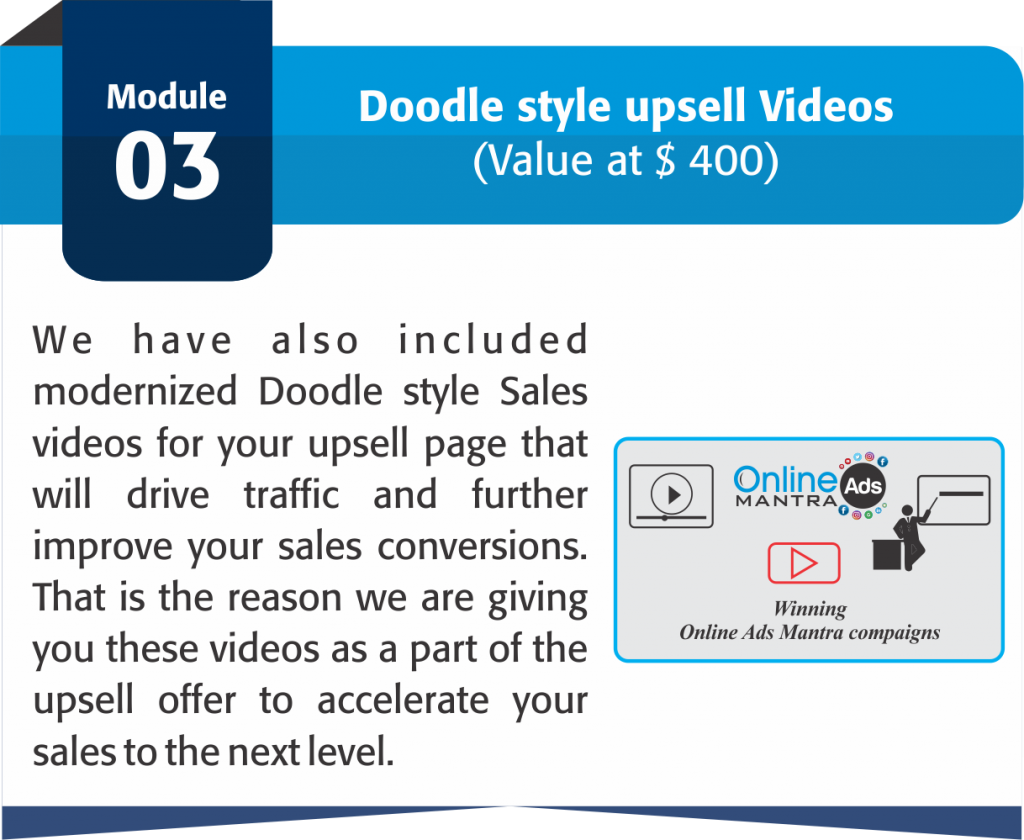 Get Access to this Pack…Only for $97
Grab this today in Just $47
And…And...And..!!
In Addition, We are providing Bonuses!!...
If you buy TODAY, you get free access to 2 remarkable bonuses: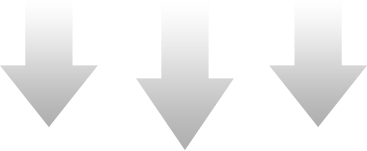 Bonus 1: The Encyclopedia of Free online Advertising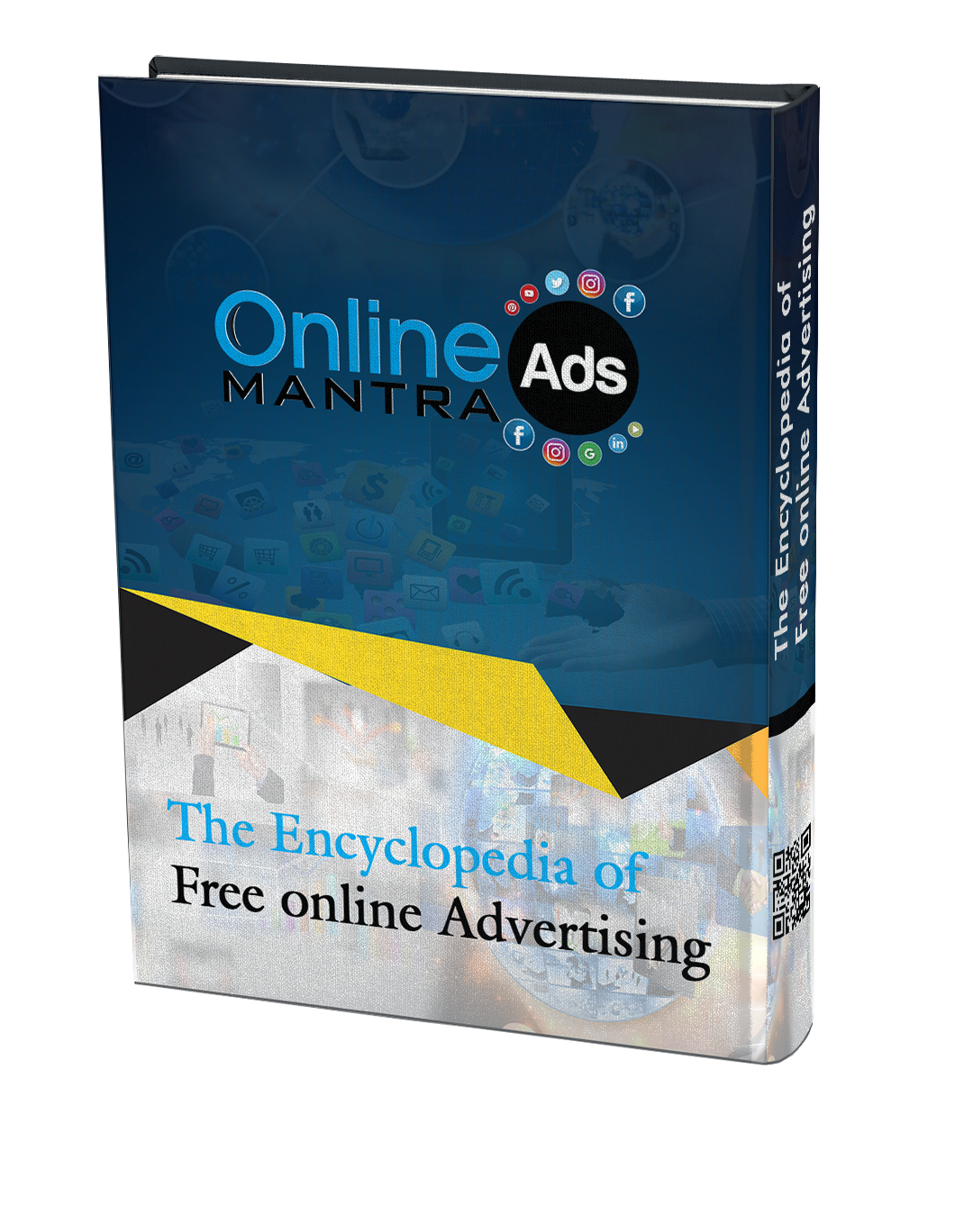 Bonus 2: Advanced SEO techniques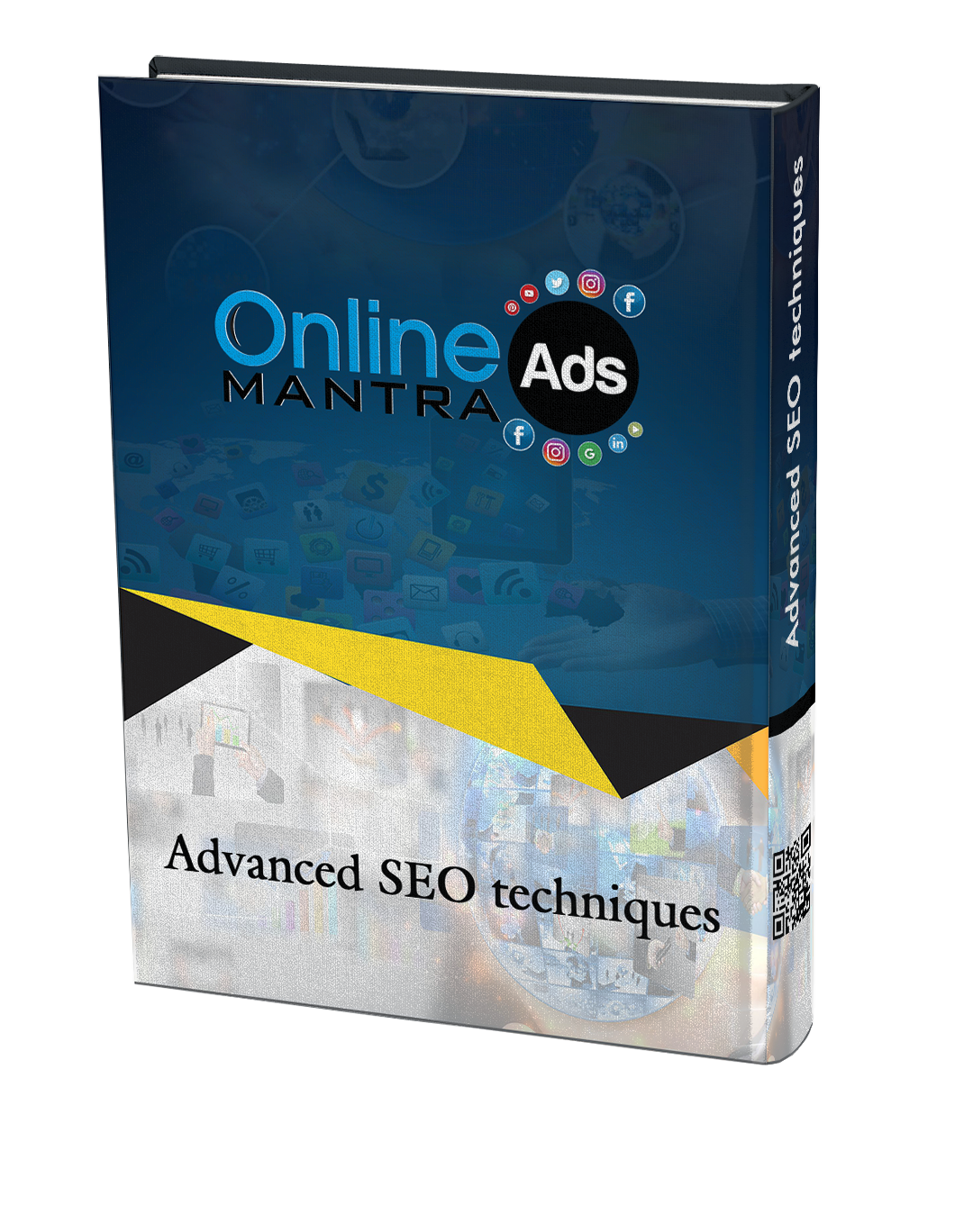 So with Online Ads Mantra upgrade, you get access to use our hottest and demonstrated tools and tips which ensures that:
You can craft the perfect online advertising strategy that stands out from the rest.
Leverage social media and video ads to Increase leads, engagement and sales.
Build brand rapport and loyalty with existing and prospective customers
Revenue generation across multiple marketing channels
Less, one-time investment with consistent high returns
Just apply them and reach the pinnacle of success.
So what is the Offer price for this Accelerator version?
Even you can imagine the effort and money spent in building such extensive research based products.
Yes, it is quite expensive to create these high quality audios, videos and graphics.
But we have decided to offer this valuable pack for an unreasonably low price. Not possible to find such an offer at such an absurd price.
Get Access to this Pack…Only for $97
Grab this today in Just $47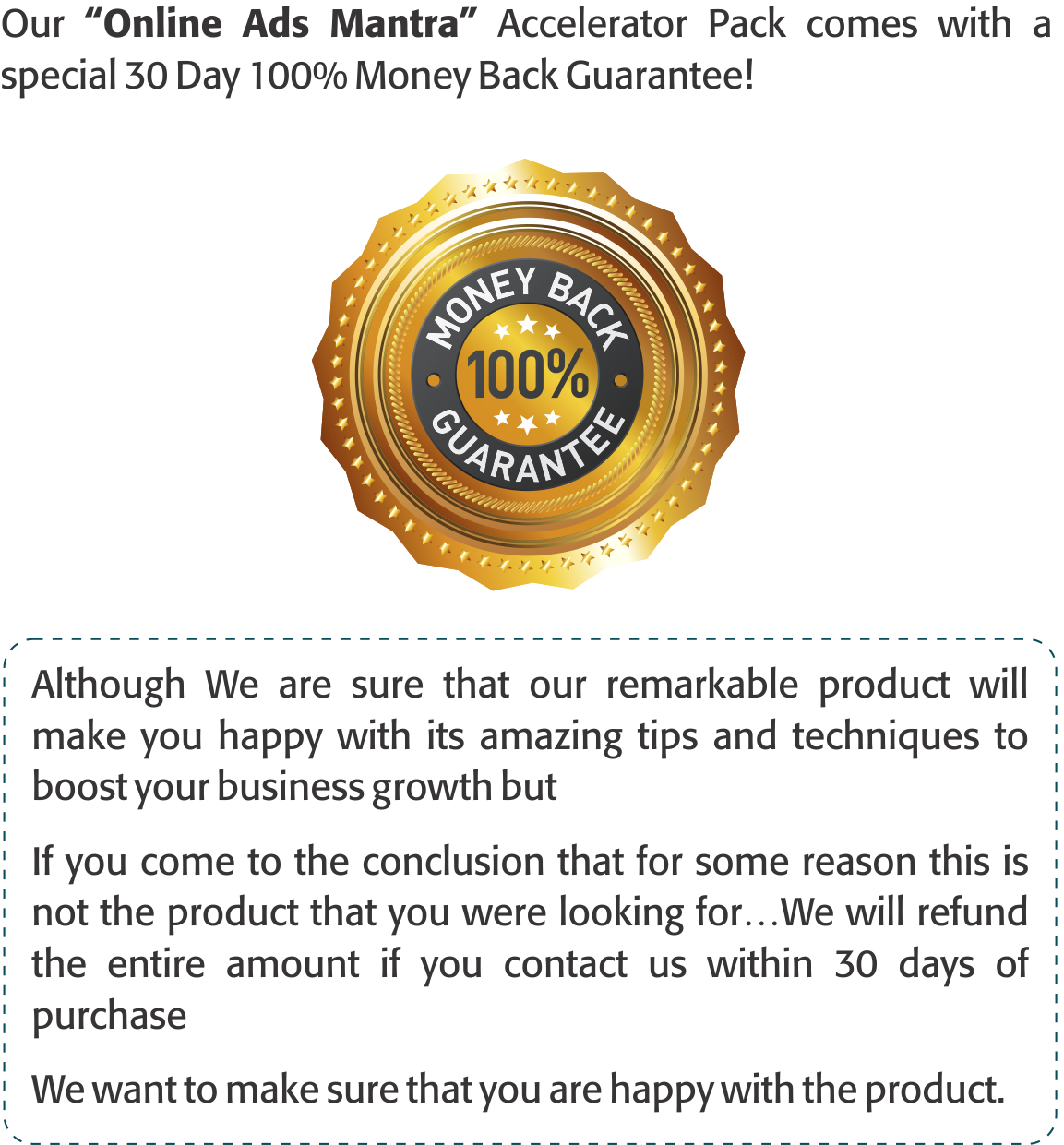 Businessman are waiting out there to make huge profits and we are giving it to you right here.
Whether you're building your first digital advertising or you're a seasoned pro, the ideas, tips and strategies in this pack are guaranteed to boost your digital advertising ROI.
"Yes! I am eagerly waiting to buy this amazing upgraded pack to accelerate my Online Ads Mantra sales and achieve my precious business goals more rapidly.
Please provide me my personal copy of upgraded "Online Ads Mantra" Accelerator Pack so that I can have access to the latest tools and tips for the right Online Ads Mantra.
Normal Price $97 - Launch Price ( 50% Discount)
ONLY $47
To your Happiness & Prosperity,
Team - Firelaunchers