It's one of the most effective methods of paid online advertising available.
This advertising system is used by thousands of small, medium and large organizations.
Google is one of the biggest companies in the world. Millions of people search and click Google ads every day. This means it can send a business a huge amount of traffic every day, if they have the budget to pay for this traffic.
When used properly, Google AdWords has the potential to send large numbers of people to you who want exactly what you have to offer.
Still not sure Google AdWords is a good investment for your business?
Then consider the stats below: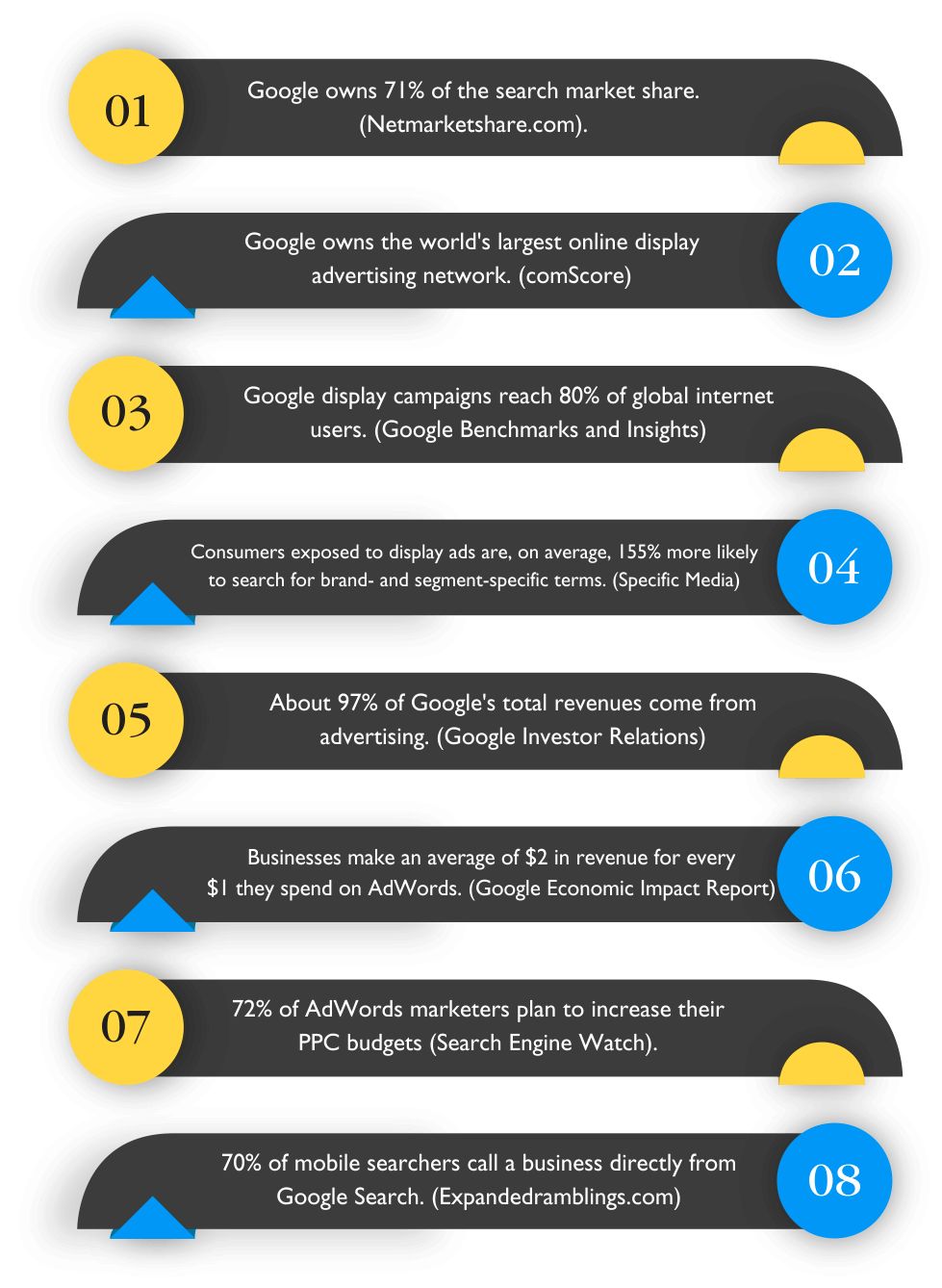 If you don't currently use Google AdWords or don't use it to its full potential, you should seriously reconsider this stance.
Google AdWords can make a company more successful in just a short amount of time if implemented correctly.
Imagine, the opportunity to grab this mass audience base. But, you should be aware of its fundamental practices. It's not that you read about it somewhere and start using it.
Paying for online advertising like Google AdWords turns off a lot of people, especially if they are unfamiliar with how this platform works.
Hence, we have put together all the resources you need to help you succeed with your Google Ads Strategy.