Then consider the stats below:
Some Interesting Facts: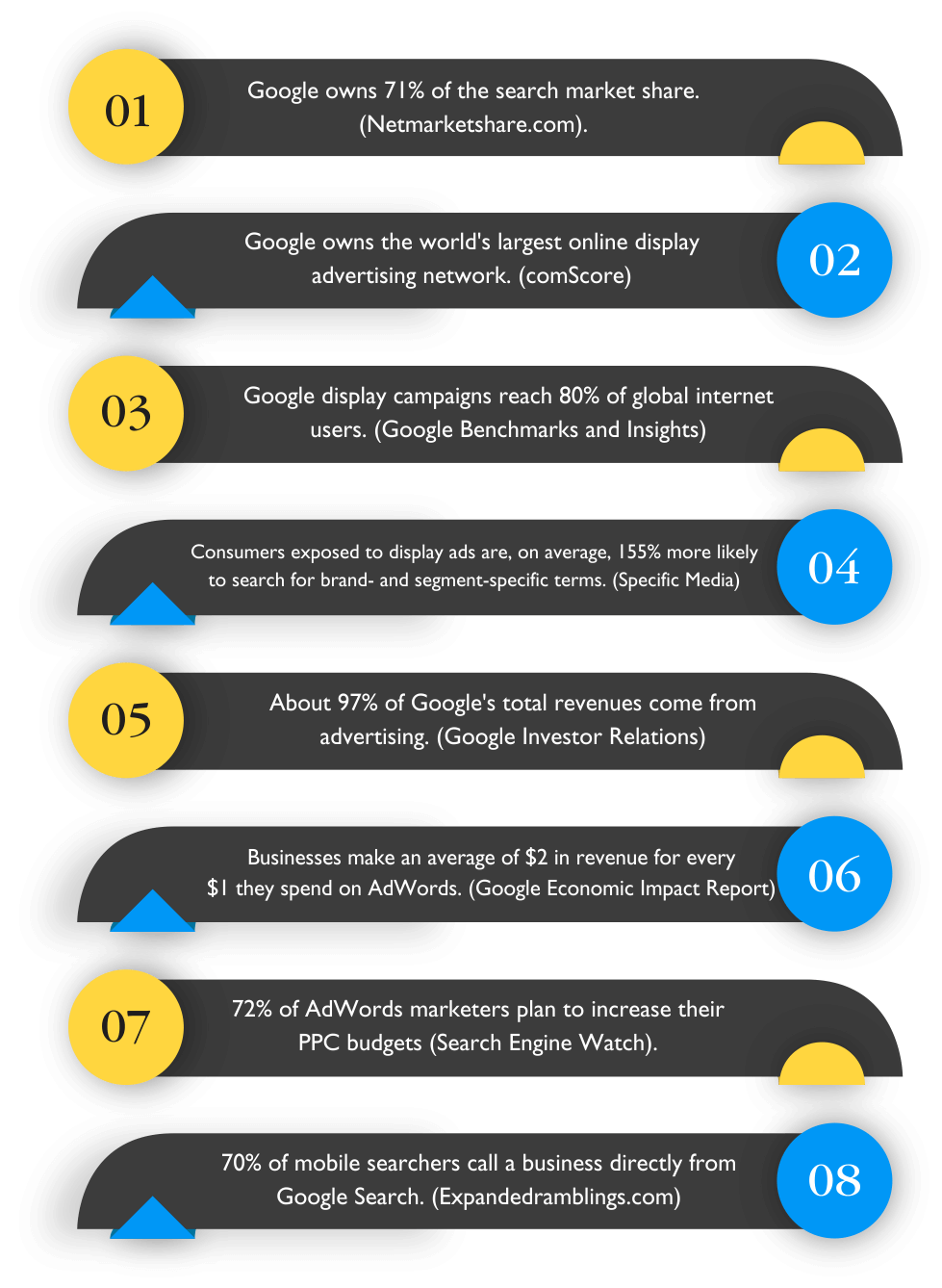 If you don't currently use Google AdWords or don't use it to its full potential, you should seriously reconsider this stance.
Of course, there are a lot of factors that determine the success of a Google AdWords campaign so it does not imply that every ad campaign will be profitable. The reality is that you must set up and manage your ads correctly to see positive results.
If you're NOT advertising with Google AdWords, you're missing out on a steady stream of new customers to your business, month after month…
And to help you get started, we want to give you our Google AdWords Video course that has already helped business owners (like you) attract more customers and profit with Google…
We have made the best blend of modern day practices, tools and tips, bringing the best knowledge to you in this powerful and Massive Google Ads Mastery HD Training.
Explore the strategies shared in these video tutorials, and see which ones work best for you and your business.